Located in Indore, Madhya Pradesh, India, C21 business park is one of the modern and remarkable landmarks. The business park covers an area of more than 31000 square feet. It has 11 floors Imposing Structure with 3-Level Basement and stunning Angled Glass Facade. C21 Business Park also provides diverse opportunities to the business by bringing varied sectors under one roof such as finance, Pharma & Health Care and government agencies. With superior geographical environment and unique cutting-edge design, the park is the ideal place for dream and hope.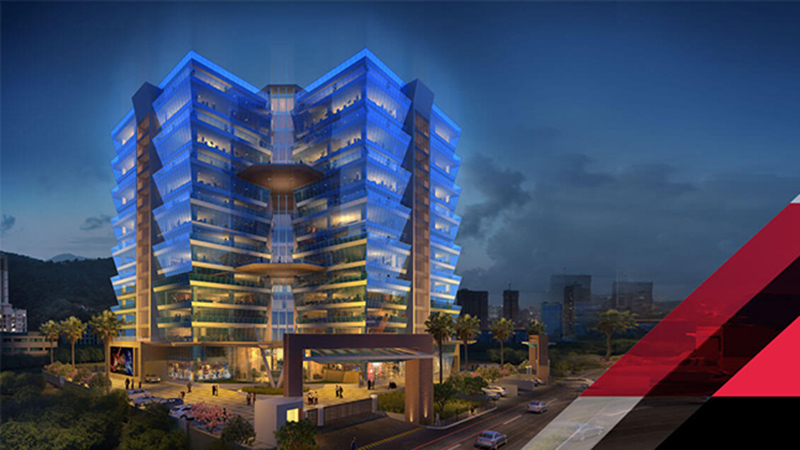 Graphic source:Chhabra Website
In daytime, the special structure of the building make it impressive. In order to share a unique and harmonious night environment for enterprises, visitors and pedestrians, the park lighting improvement was launched.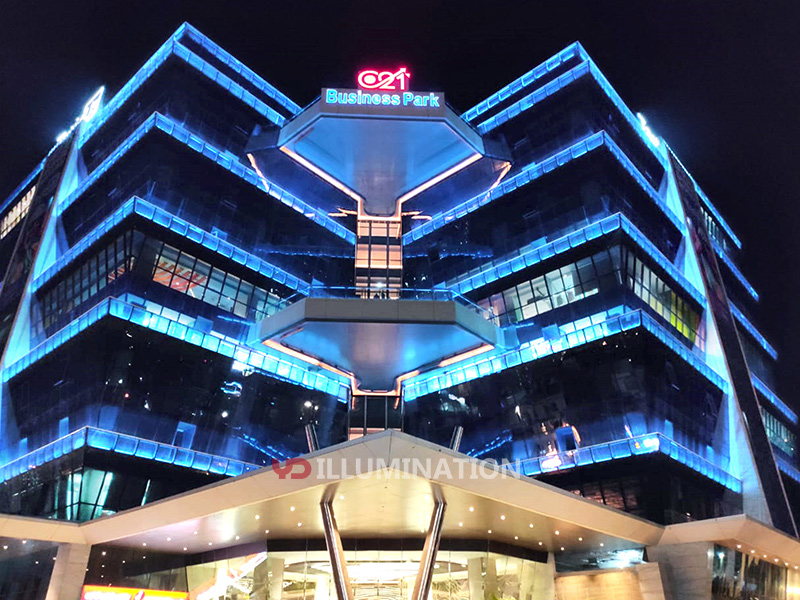 As the lamps need to be installed behind the tinted glass, higher requirements are put forward for the lighting effect of lamps. In order to achieve the expected effect of customers, YD team has made sufficient preparation, selecting lamps, making programs, and simulating specific environmental effects. Finally, bt-25 wall washer was selected for excellent brightness, appropriate size and stable efficiency.
---
BT-25 Wall Washer
BT-25 Wall Washer is high-quality of IP68 protection grade and with delicate details&elegant outlook. The barrier structure can control the light brightness in the situation of not changing the color temperature. This model is full color with controller system. It shows beautiful lighting effects at night.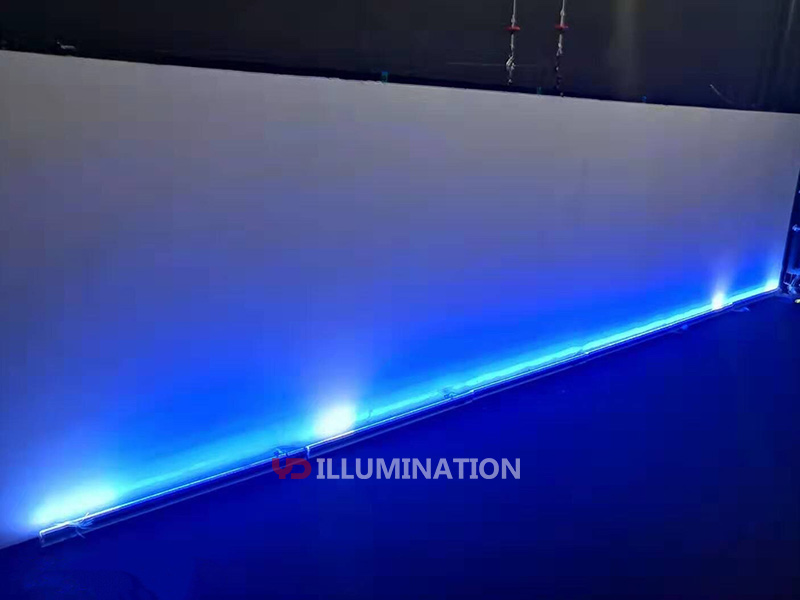 The Simulative lighting effects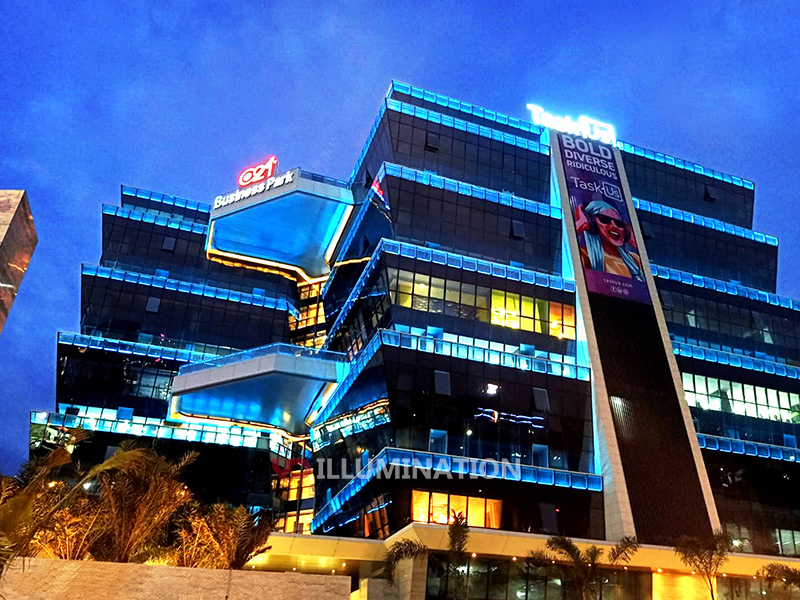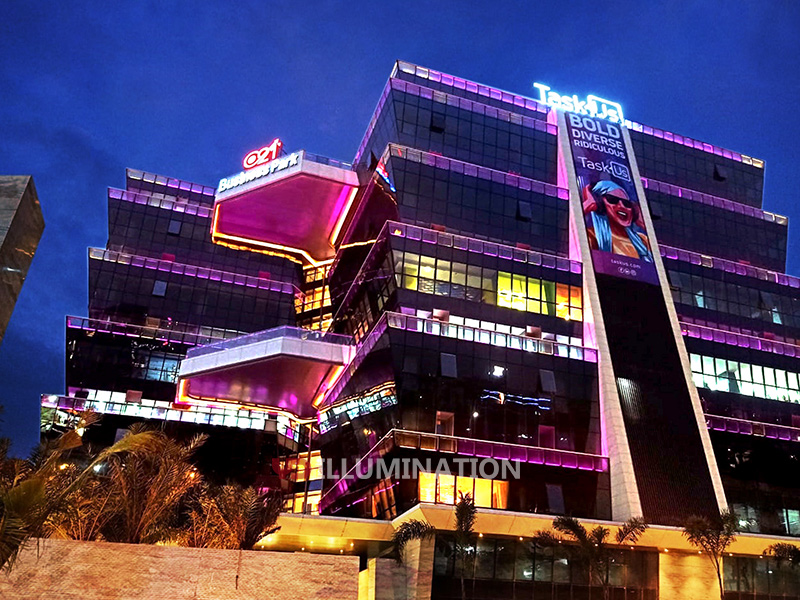 The customer is satisfied by the lighting effects of BT-25, and all the working is going on efficiently. YD engineer observed the construction of the building and combine YD BT-25 wall washer's advantage, and provided an efficient installation plan. The wall washer was installed inside the glass to create an art lighting show at night which made people will see the lighting effects, but can't see the light source directly.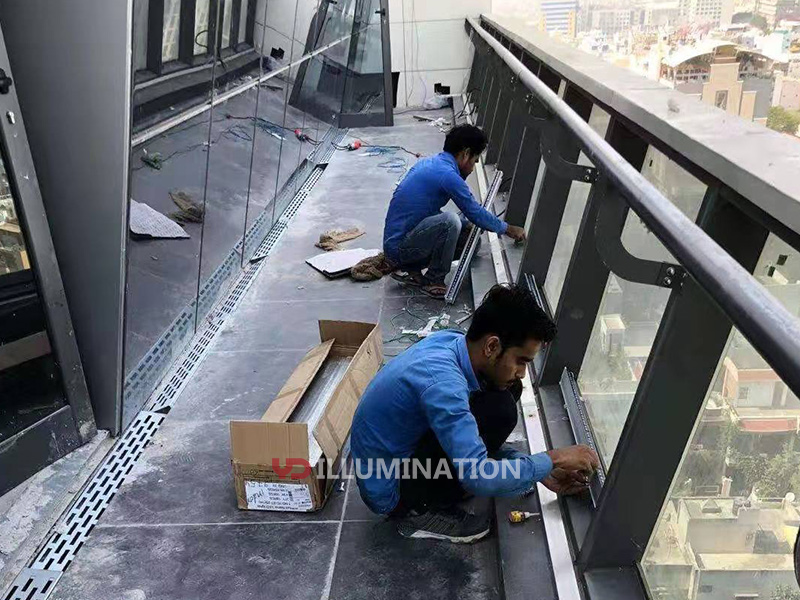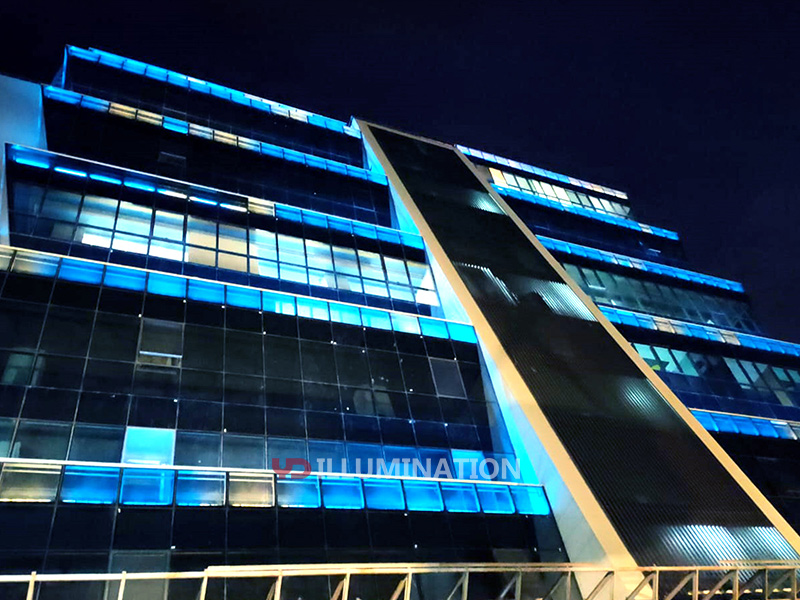 Color Running Mode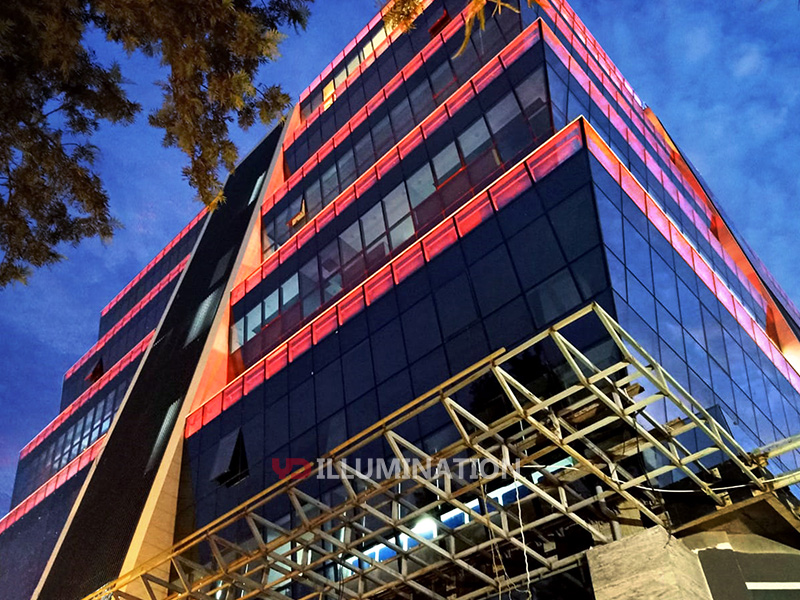 Single Color Mode
In order to realize different lighting scenes, YD DMX512 off-line control system is adopted to create a variety of dynamic deductive effects, which can realize the selection of playing segments, brightness adjustment and speed adjustment... It can realize normally on, gradual change, running point and other effects, which greatly meets the needs of customers in the application. After embellishment of colorful lighting, the park looks like a gradual rainbow belt, which is very gorgeous.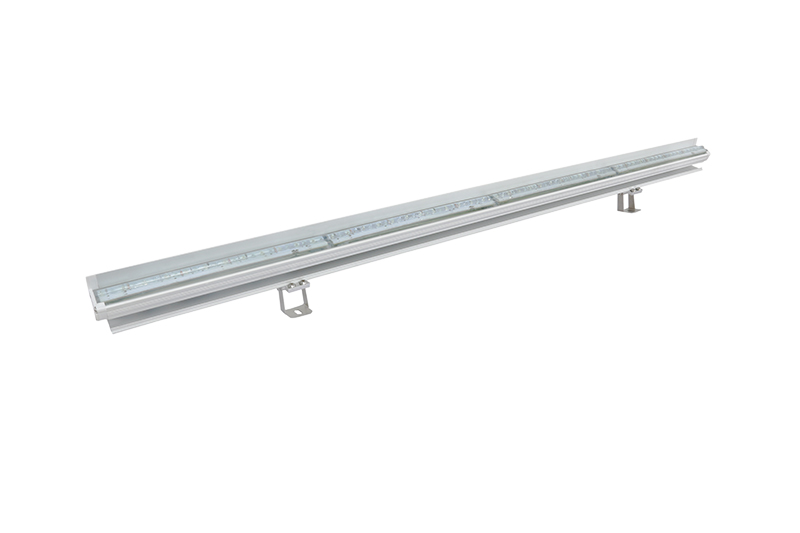 BT-25 Wall Washer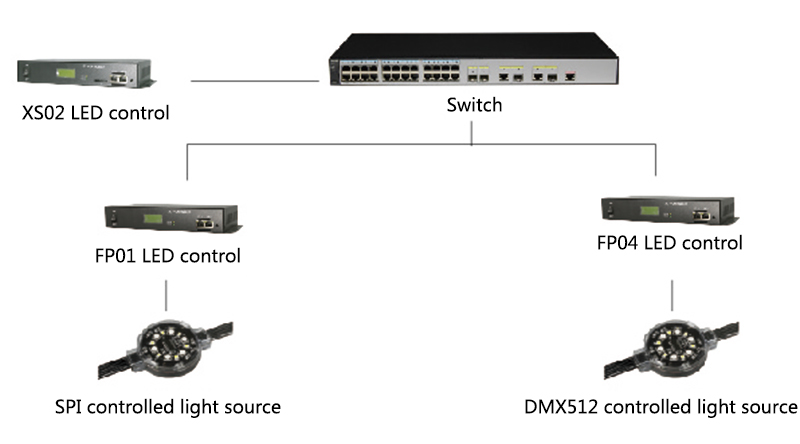 Off-line control system
Now, C21 business park is shining brightly in the night sky, becoming a beautiful night scene in Indore, giving the business district a brand-new look, and creating a small light show for every passer-by.