5G full coverage
IBM, Microsoft, Infineon, Alibaba
Shanghai AI Industry Landmark
The first batch of AI application scenarios in Shanghai
The first "5G+ AI" full scene commercial demonstration park in China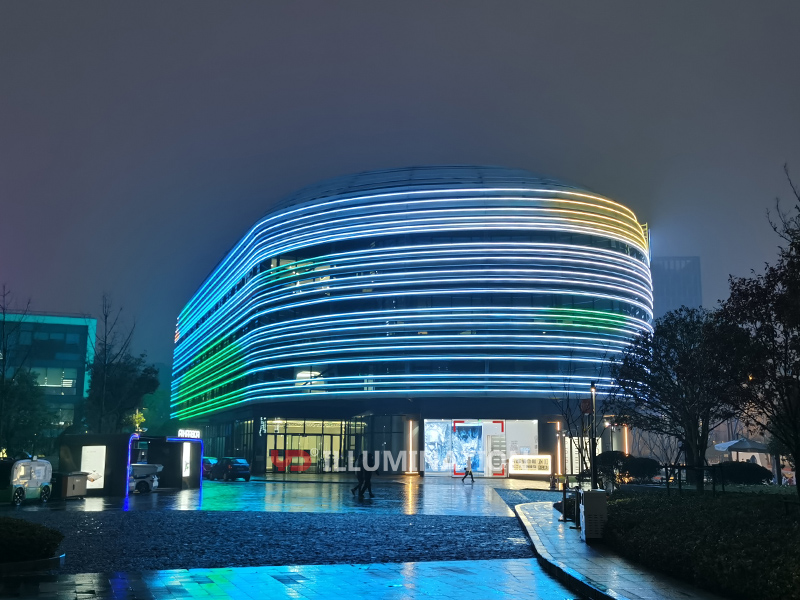 Zhangjiang artificial intelligence island has the world's top AI companies and start-ups, which is an important part of Zhangjiang Science City to build a complete artificial intelligence industry ecosystem with "core technology layer + digital technology layer + intelligent application layer". YD serves the national AI layout highland with high-quality lamps and lanterns to help the future development of China's AI take off!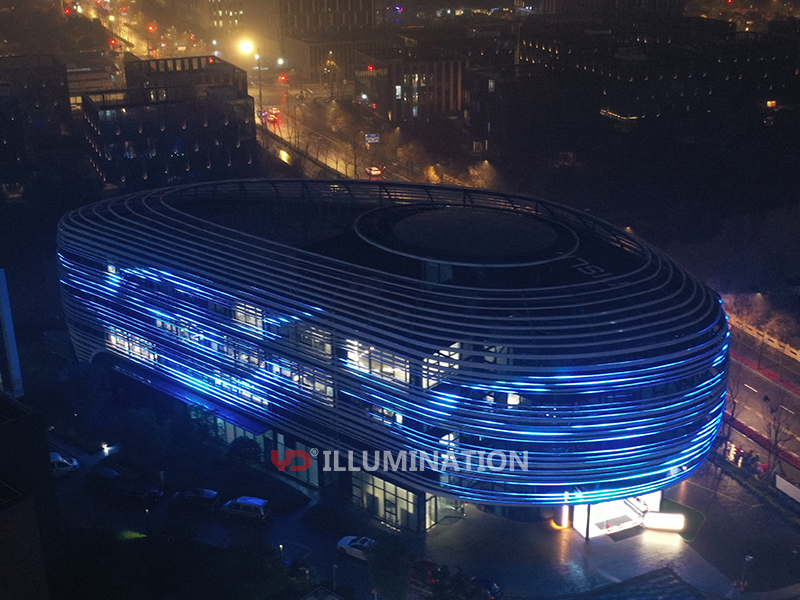 The lighting main body of the project is Zhangjiang Artificial Intelligence Exhibition Hall, the exterior of the building is full of future technology, the building height is 23 meters, the perimeter of the building is 185 meters, adopt YD double protection LED linear lights, withdrawing the contours of the building, depicting the new form of the annular facade, to enrich the architectural texture so that the building is vibrant at night!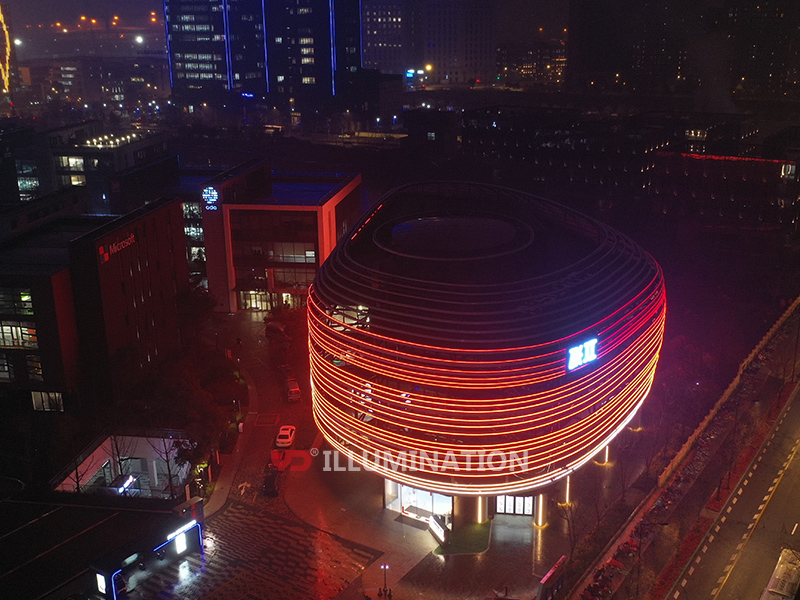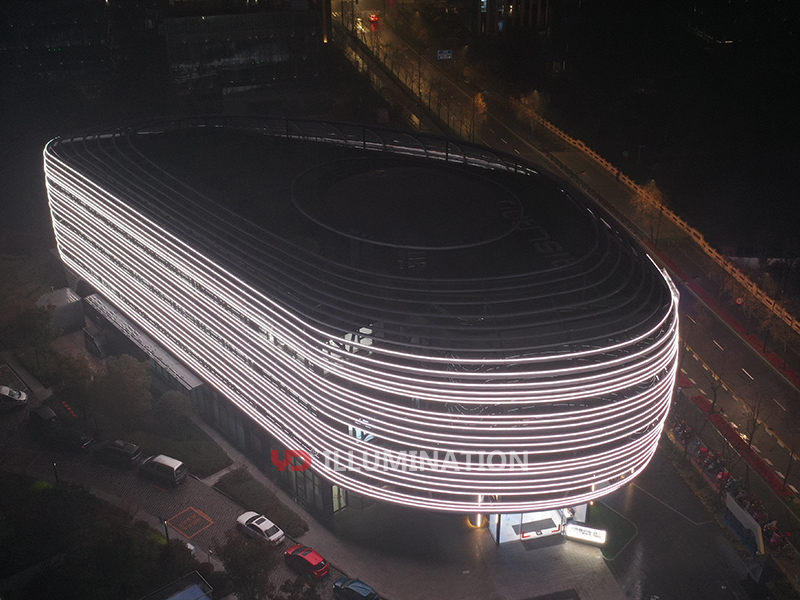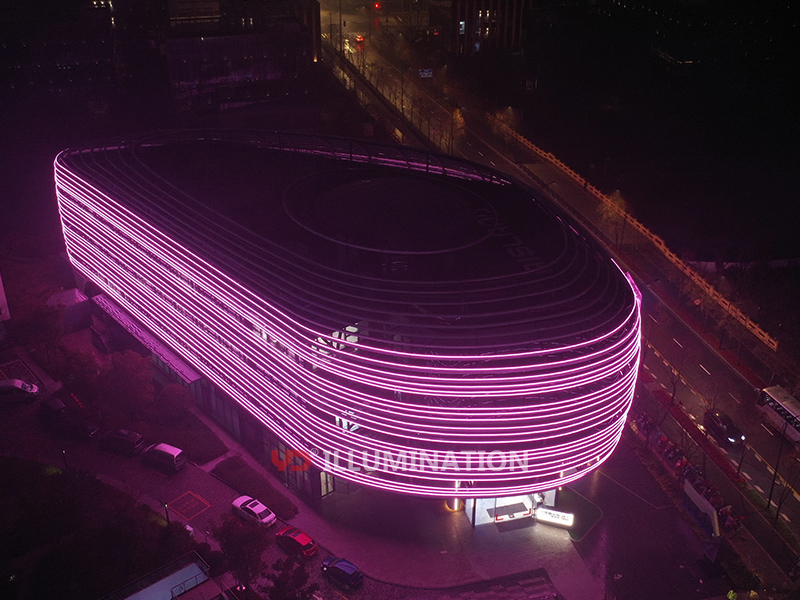 The LED linear lights perfectly present the horizontal decorative strips of the building at night, and the lights of various colors are changing constantly, making the Zhangjiang Artificial Intelligence Exhibition Hall become the most eye-catching existence in the park, and it seems like a "silkworm cocoon" that breeds infinite new life! People in contact with the future here, feel the cutting-edge AI technology, and can also trigger thinking about technology, which has played a very good role in publicity and promotion for the exhibition hall.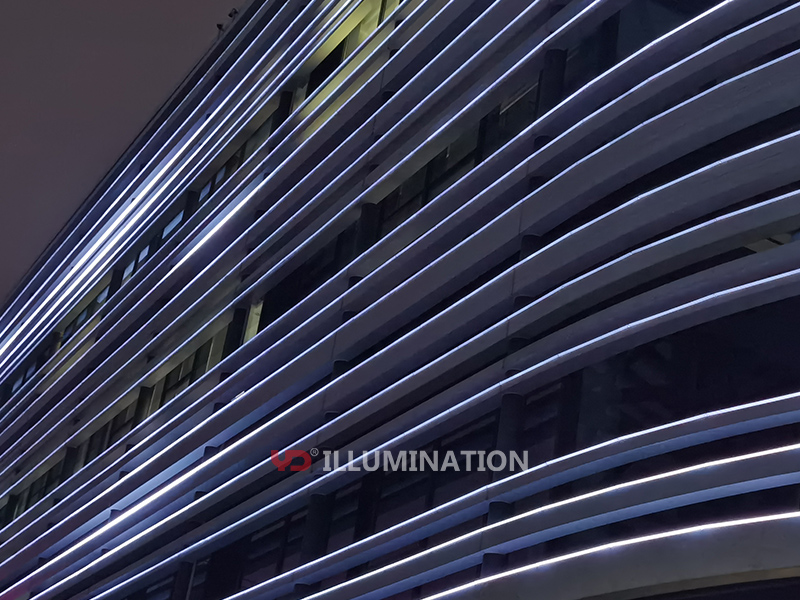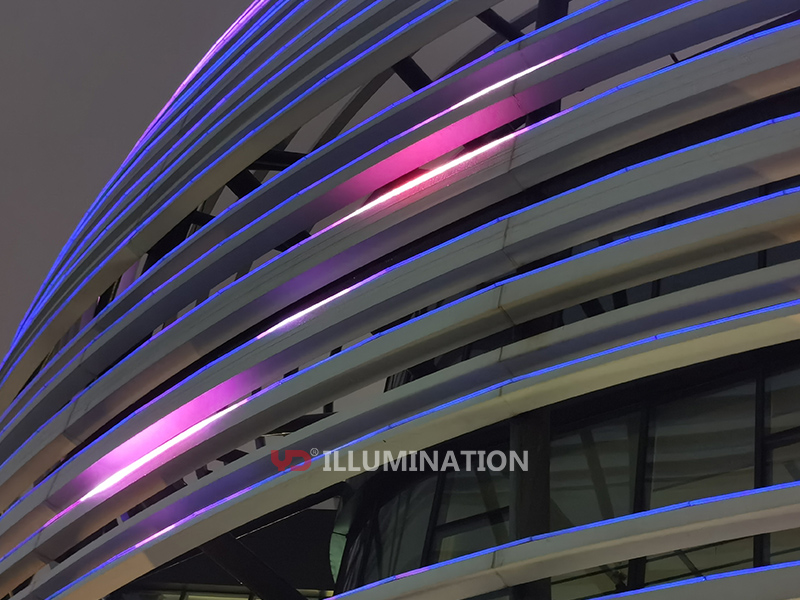 Lamp Installation
The lamp of this project is a lamp with a uniform cover. The aluminum alloy lamp shell and the wiring groove adopt an integrated design. After the fixing parts are installed with screws, the lamp directly adopts a snap-in structure and is installed on the horizontal decorative strip of the building. The lamps and decorative strips match in shape, appearance and are integrated together. Under the premise of ensuring the night scene effect of the building, it does not affect the daytime look of the building.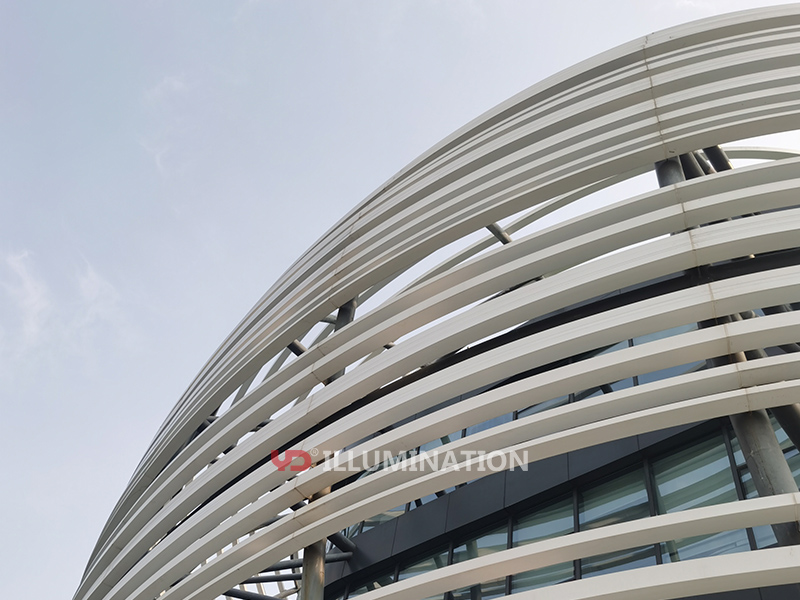 At present, more than 20 leading enterprises in the field of artificial intelligence, such as IBM, Infineon, Microsoft, Alibaba "T-Head", have successively settled in and become Islanders. The night lighting brings out the scientific and technological texture of the building and makes the building show its unique charm.YD successfully lights up the landmark of the Shanghai AI industry, boosts the development of artificial intelligence technology and industry, and creates a new business card of Shanghai city!
Lighting materials in this project:
The project adopts YD OUGE series IP68 LED Linear lights. The lamp body adopts an aluminum alloy shell, with surface oxidation treatment, ultra-thin design, and the fixture is of clip in structure, which is convenient for lamp installation.
Project information
Project Name: Shanghai Zhangjiang artificial intelligence island
Project Location: Shanghai
Supplier: HANGZHOU YD ILLUMINATION CO., LTD
Installation Time:2021.01